Stars of the Galaxy
Roboy's Student Teams
Every semester, Roboy takes in a group of students from Technical University of Munich and works with them to develop new and crazy features of Roboy. Studying at TUM? Become part of the team.
To focus on the core development and the XPRIZE, we've reduced the student team sizes in the last few semesters –
so we only take in the best.
roboy's team SS20
it's time for some cage-building!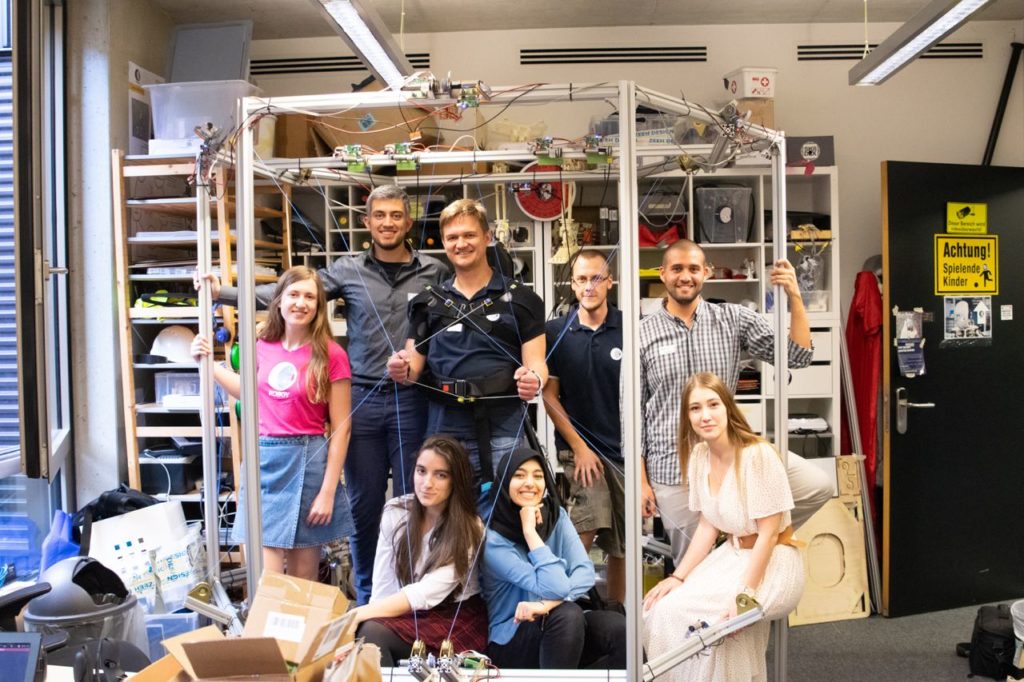 roboy's STUDENT team WS1920
ui, sniff & win!
Vision Videos
Final Videos
roboy's STUDENTteam ss19
making roboy serve delicious ice cream

roboy's STUDENT team ws1819
making roboy move, on wheels and more

roboy's STUDENT team SS18
the team making roboy play xylophone

student's projects ss18
click the images to learn more about the awesome roboy projects
roboy's STUDENT team SS17
the team designing 2.0

student's projects ss17
click the images to learn more about the awesome roboy projects
student's projects ws 17/18
click the images to learn more about the awesome roboy projects
a framework for motion analysis of anthropomimetic robots
genetic algorithm for lighthouse sensor distribution
PRESSURE SENSITIVE SILICONE SKIN
SIMULATION VIRTUAL REALITY
INTEGRATION OF VISION MODULES IN ROS
PEOPLE & TONES DISAMBIGUATION
deep-reinforcement learning for myomuscles
roboy's STUDENT team ws16/17
from junior to robots

student's projects ws 16/17
click the images to learn more about the awesome roboy projects
fpga control of myomuscles
unchained systematic approach to flexible 3d-printed surface geometrics
anthropomorphic dexterous robotic hand
machine learning based bipedal balancing
TENDON TENSION MEASUREMENT SENSOR
roboy's first student team
bringing structure into chaos

ROBOY JUNIOR'S ORIGINAL SWISS TEAM
9 months from idea to robot