ROBOY
GRADUATED!
ROBOY

GRADUATED!
ROBOY HAS GRADUATED
FROM ROBOY TO ROBODIES, A NEW ERA HAS BEGUN.
Over the last years, Roboy has grown from a visionary with an idea who adopted a robot, into a student team of more than 50, then into a not-for-profit research company. Now, we're taking the next step, leaving our playful, explorative phase and entering a phase, where we create value not just for our corporate and research partners, but soon end customers. Because we care, for the planet, for humanoids to become ubiquitous, for a connected society, we say "Bye Roboy", "Hello Robody" (close enough, really). So if you've always wondered what Roboy might be good for, here's your answer.
Well not here: here!
(You got to click, for it to click.)

(In case you wonder, this page will no longer be updated, but it's so full of information and beautiful memories of all the lives we've touched, it would be a shame to just take it offline!)
A MORE HUMAN ROBOT
Roboy's Vision is simple: build better robots until they are as good as the human body.
That is why Roboy robots imitate the human body with muscles and tendons, just as we have. This enables softer motions, safer robots and also better understanding of how we control our bodies.
Taking the human body as a template, our own existence is proof that eventually we will be able to build robots just as good. All we need to do is to figure out how.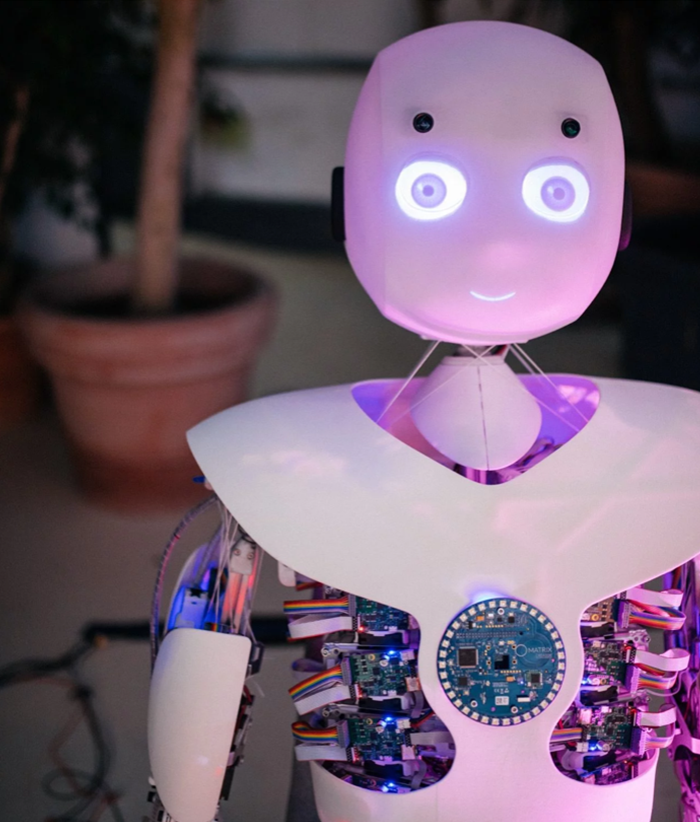 Roadmap
the moon is not the limit
Roboy is a true moonshot, where the commercially viable at-scale solution lies decades away. To break this monumental task down into achieve- and fundable steps, we implement a vision roadmap that first gradually challenges our robots and then creates commercial value in different fields to accelerate our progress.

Roboy Joins Human Brain Project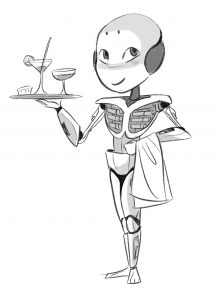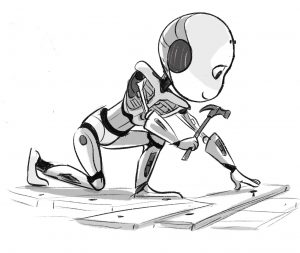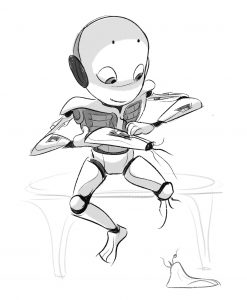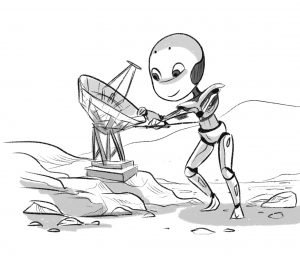 Industrial Scale Telepresence
Clinically Relevant Musculoskeletal Systems
As Good As The Human Body
ROBOY &
LUCY

CHILDREN'S BOOK
A hardcover and digital comic book for children
and grownups teaching about the importance of friendship and curiosity and inspiring to use powerful technologies for a good purpose!
THE SCIENCE BEHIND OUR ROBOTS
modular musculoskeletal robots
Compliant, musculoskeletal robotic systems offer several advantages, especially in situations where human and robot work in close proximity. A musculoskeletal design makes extensive use of elastic materials to emulate the muscles and tendons which enhance safety, dexterity and adaptivity in uncertain environments. It also allows reducing body weight and developmental cost, while at the same time increasing design flexibility.
What's Going on at Roboy?
read the latest news from the Roboy universe
Um den weltweit menschenähnlichsten Roboter der Welt zu finden, müssen wir gar nicht so weit reisen – der heißt nämlich Roboy und wird in Garching …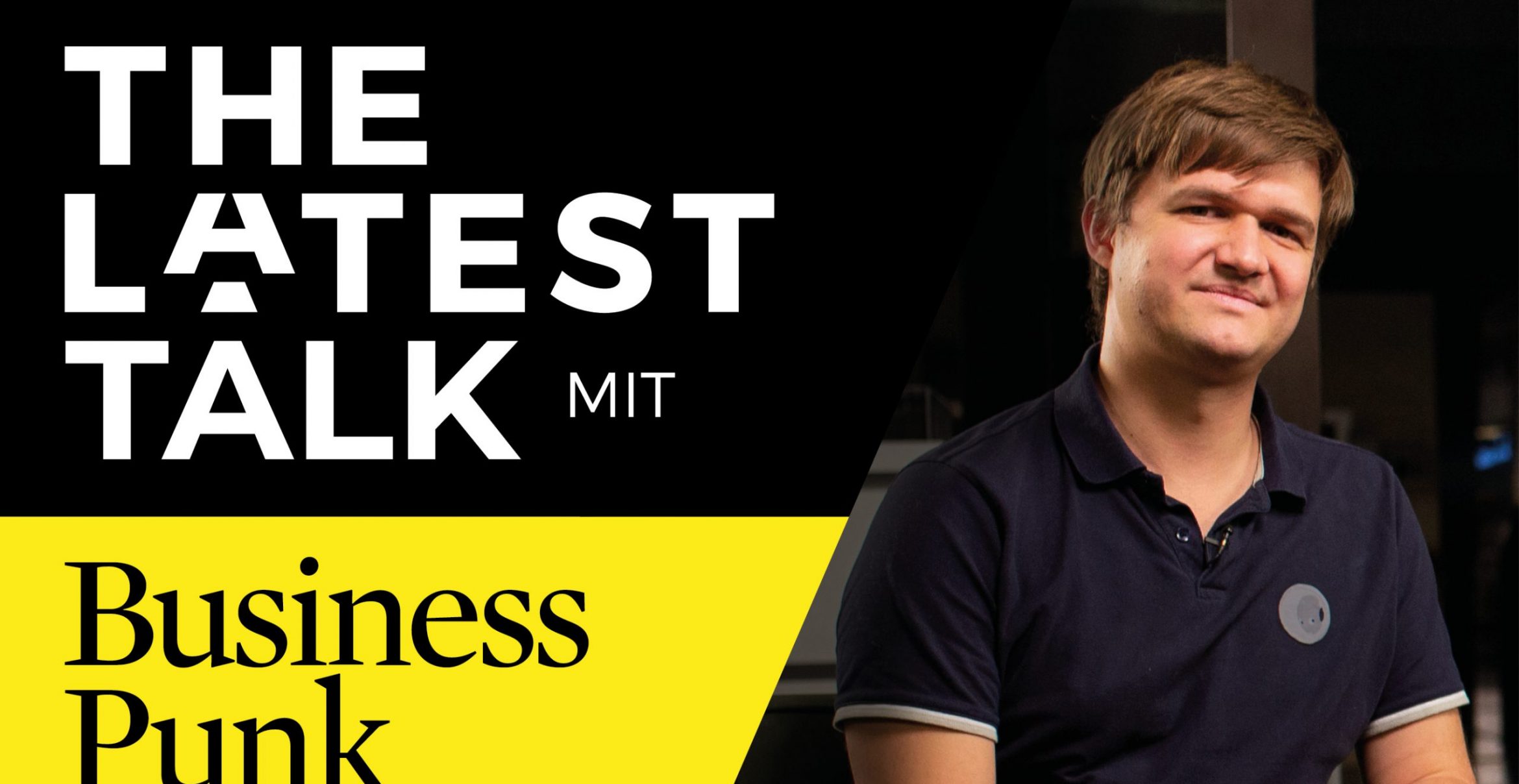 (In German only) German Business Life-Style Magazine with a Motto that Roboy fully subscribes to: "Work Hard. Play Hard." has interviewed Roboy Founder & Proud …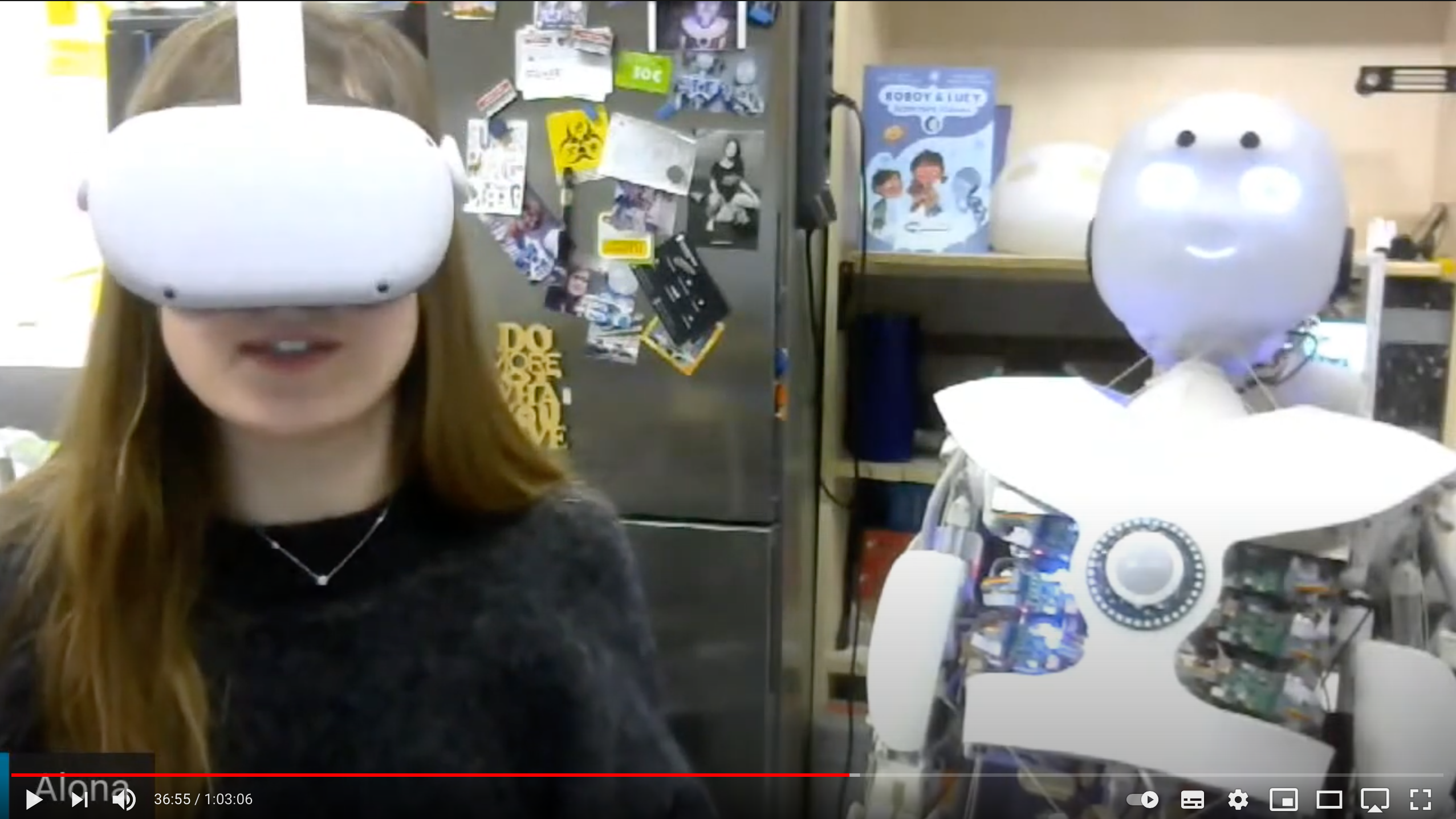 Coffee with ARM Developers. We discussed many different topics, such as: why build humanoids, what telepresence is, and the interesting concept of embodiment in the …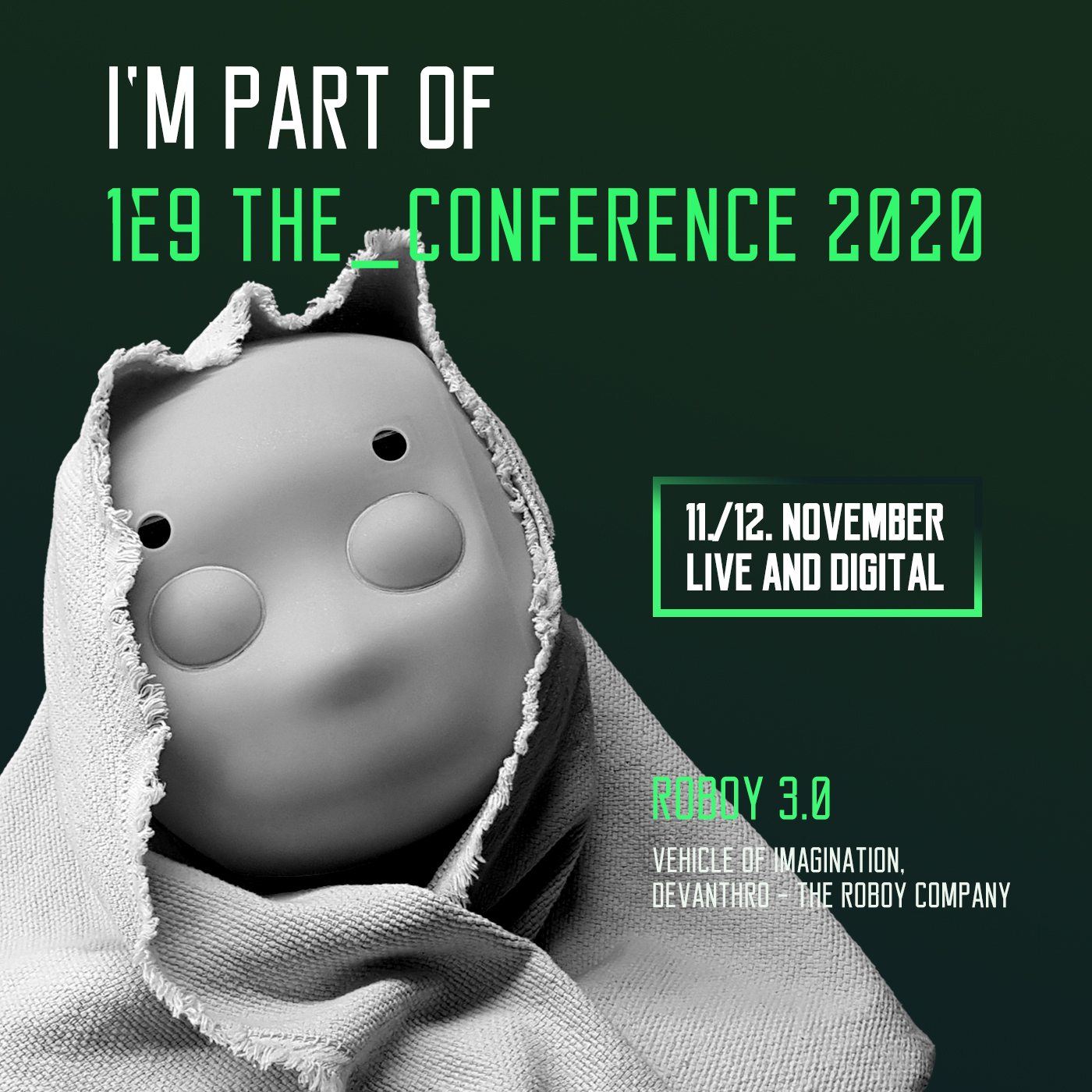 At 1E9 THE_CONFERENCE 2020, global thought leaders gathered to share their visions for A NEW HUMANITY. And of course Roboy needed to be there – …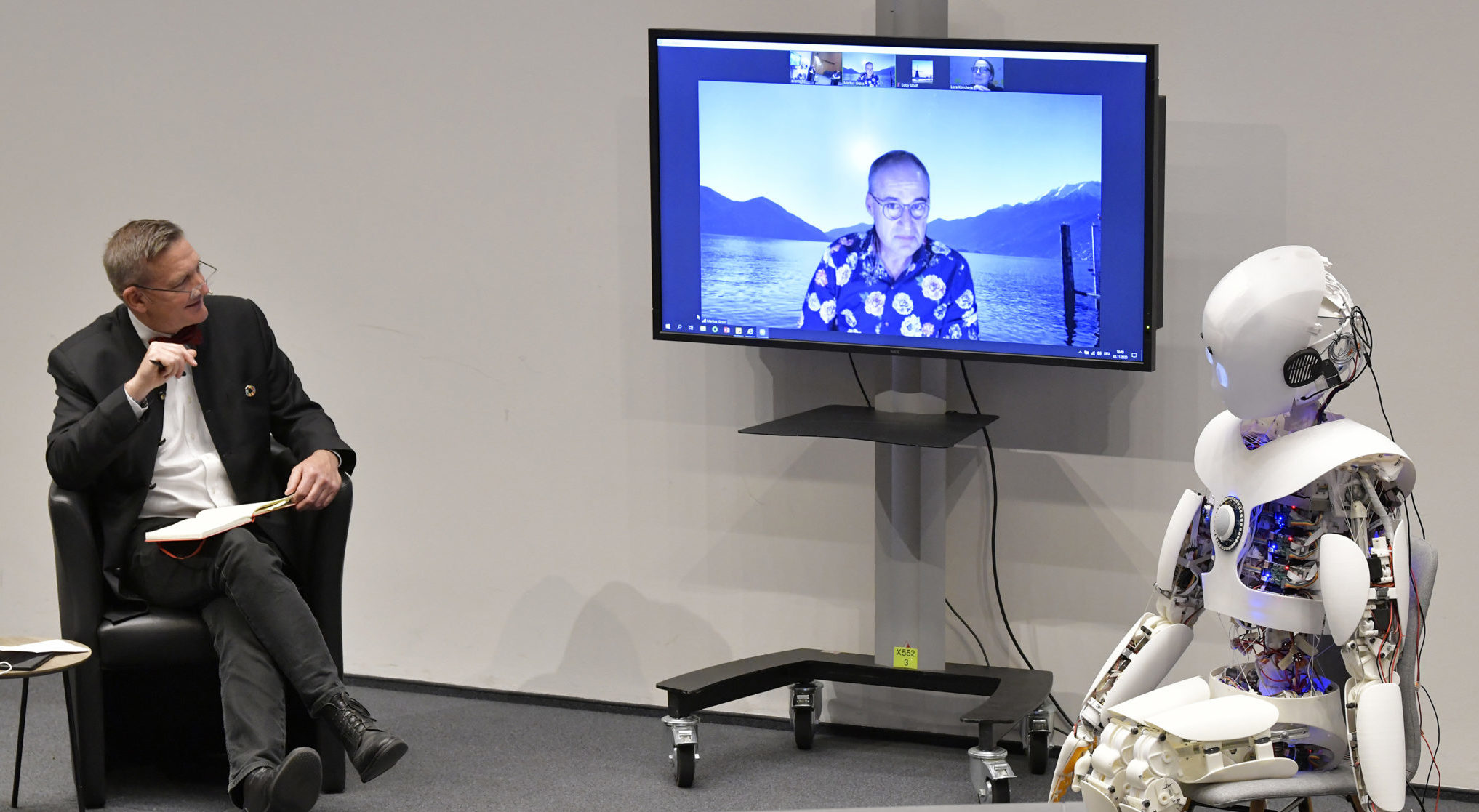 rETHinking Obstacles: Telepresence and Bridges to the Future A panel of unique perspectives – an anthropologist, a roboticist, and a scientist who will showcase how embodied telepresence robotics …
Media
follow roboy on his channels