XYLOPHONE
RECORDING
aka xylophone
hero™
vision
the whole scope of xylophone hero
The goal of this project is about capturing somebody playing xylophone in virtual reality. Processing the recording and then sending it to the real Roboy, so that he can play the same notes.
our goal
this semester we want roboy to …

Generate & send midi messages
abstract
how we did it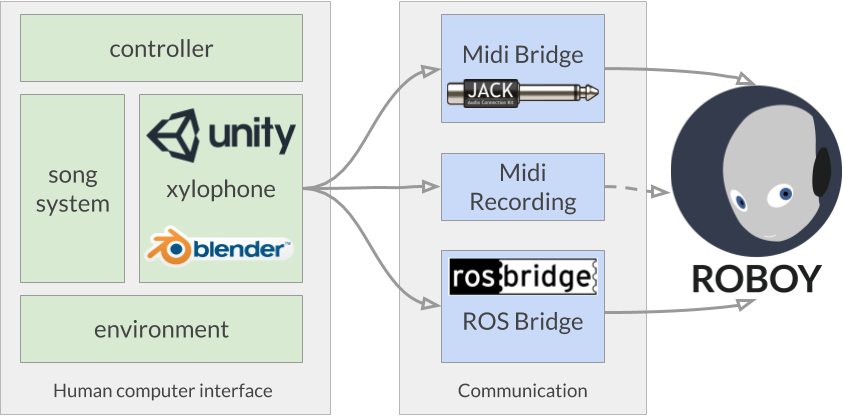 Roboy is the master of the xylophone. Using Unity, we built a playground in virtual reality with fascinating environment and a Guitar Hero like song system, in which you can play the xylophone, be the Xylophone Hero yourself and master the skills of a true musician. The notes and timings are not only recorded and saved in midi files, but also streamed to the real robot via Midi Bridge and ROS Bridge so that he knows what to play. And remember to keep your ears up and chant, there might be some encore.
RESULTS
what we achieved

PLAY THE SONG SYSTEM WITH CASSETTES
So much fun to play with!
the team
get to know the xylophone recording team
TEAM MEMBERS SS2018
Daniel Lorencic (Team Lead)
Egor Shevdin (Team Lead)
Michael Zintl (Agile Coach)
Arash Kiani
Ludwig Pusl
Yupei Cai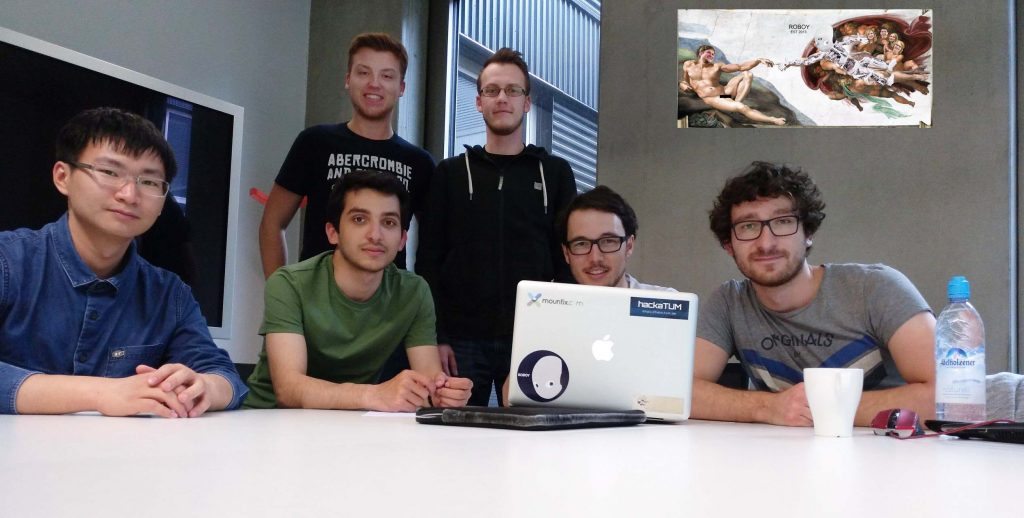 LINKS
cad files, documentations & presentations
WHERE TO GO NEXT
the future is not far away
WANT TO JOIN A TEAM?
get in touch with us