BOTBOY
SPEND
TIME
WITH ROBOY
vision
chat with roboy
Today, almost everyone is using social media platforms in order to stay connected to friends who are living too far away to meet often. Roboy should not be the estranged one among your friends. Therefore we wanted to allow the dialog system to be interfaced via social media, so nobody will ever have to miss him too much.
our goal
this semester we want…

Allow parallel conversations on the telegram bot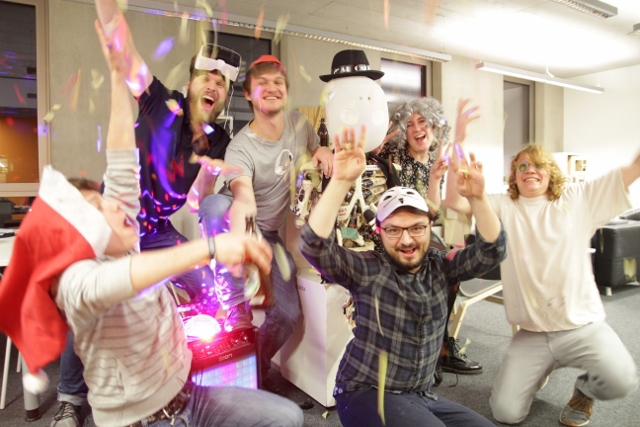 abstract
how we did it
The old dialog system was great: It could lead a nice conversation. But only with a single person. That was because it consisted of a software monolith and a single pipeline going through it. In order to allow interfacing social media and leading multiple conversations at a time, we redesigned the overall architecture. It is now split into three parts. The core part of the dialog system which manages threads and provides access to centralized and resource intensive modules like memory and natural language understanding, lightweight threads leading the actual conversation and world interfaces that provide communication with the world outside the dialog system.
Telegram interface
Messages and their sender information are received from Telegram. The messages with same user are concatenated on a timeout period and sent to the dialog system that described above. After the dialog system creates an output for the corresponded message, typing feature is triggered then the output is sent to the Telegram user.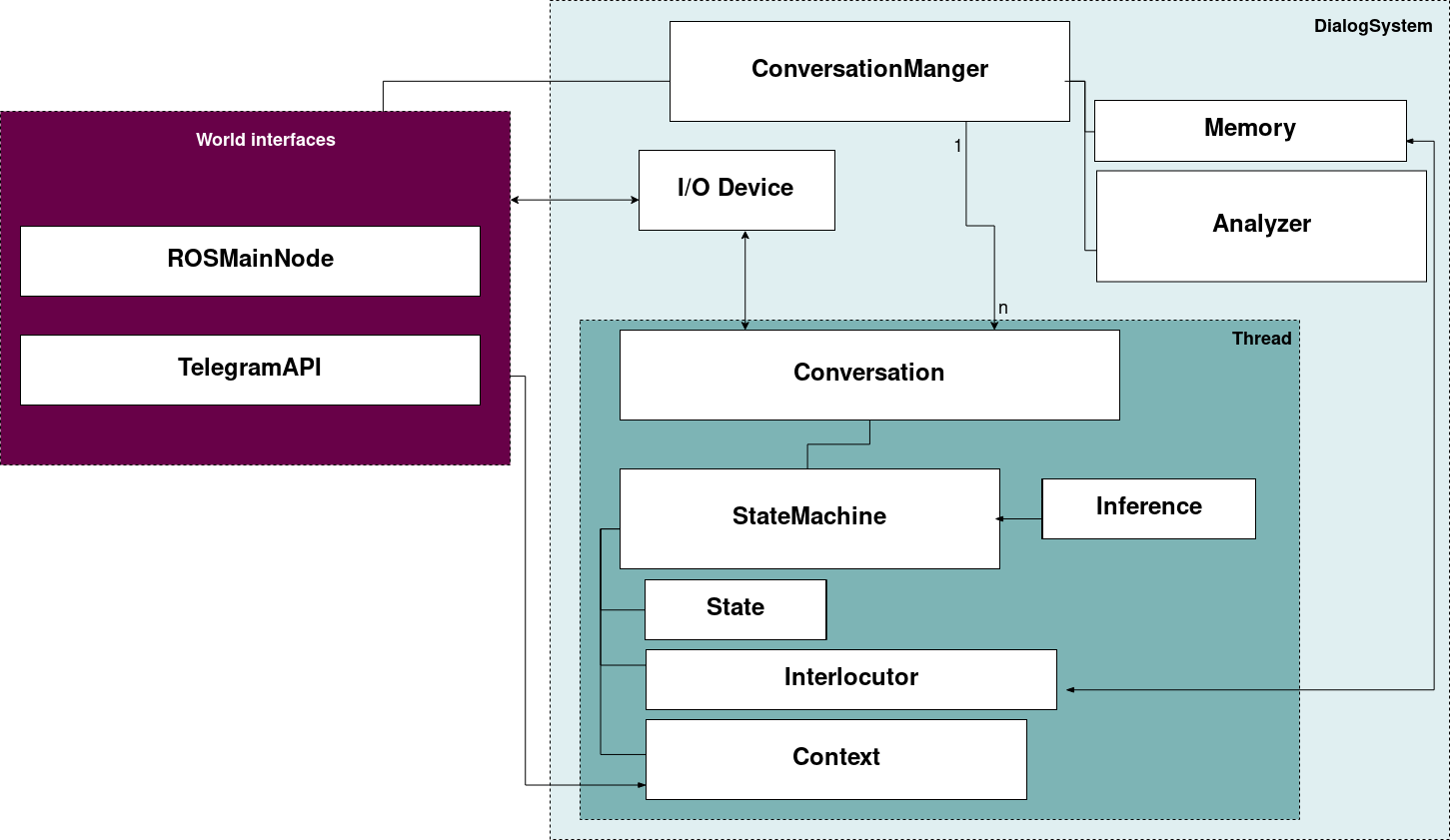 the team
get to know the botboy team
TEAM MEMBERS SS2018
Nikita Basargin (Team Lead)
Vagram Airiian (Team Lead)
Natalia Poliakova (Agile Coach)
Cagri Yildiz
Frédéric Rackwitz
Sezer Can Adigüzel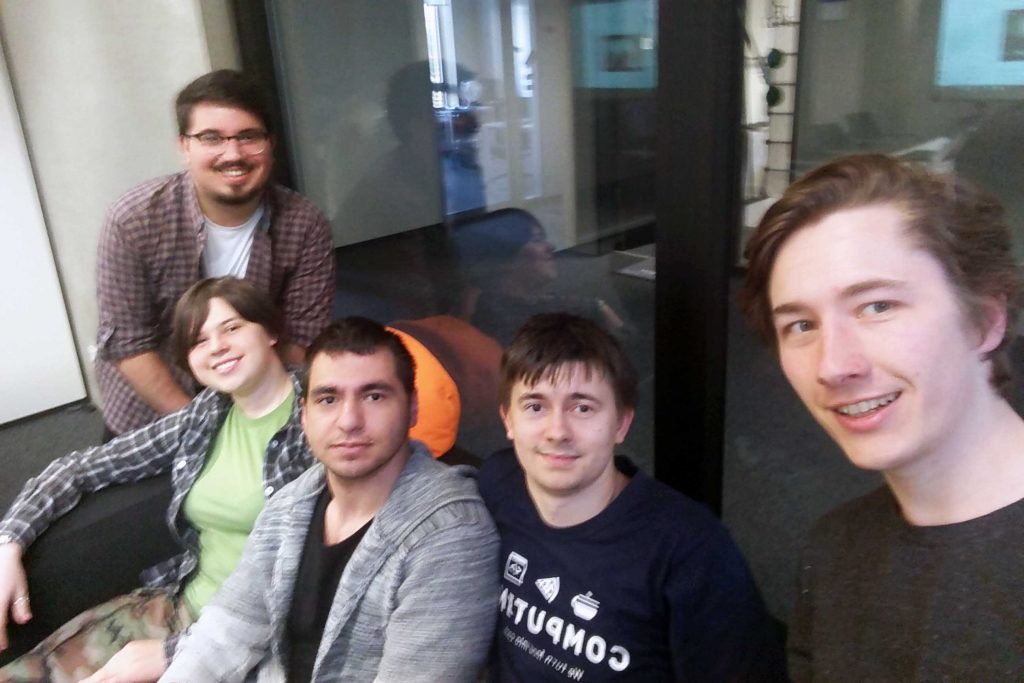 LINKS
codes, documentations & presentations
WHERE TO GO NEXT
the future is not far away
WANT TO JOIN A TEAM?
get in touch with us