Robotic grippers

With Actuation Mode Switching
A Joint-Selective Robotic Gripper
with Actuation Mode Switching
Concept Design System Requirements
High Payload Capacity –Grasping things of a weight comparable to a beer case. Grasping Force of 100N.
Differentiated Grasping Behaviour – Moderate dexterity. Fully actuated System with many DOF.
Compact Actuation Unit for end effector design. Minimum size and number of motors.
ROBOT GRIPPERS
high accuracy and dexterity
High accuracy and dexterity with a very good grasping performance , high payload capacity of 70N, compact and lightweight actuation unit allows high relevance for industry applications and other mechanical robotic systems.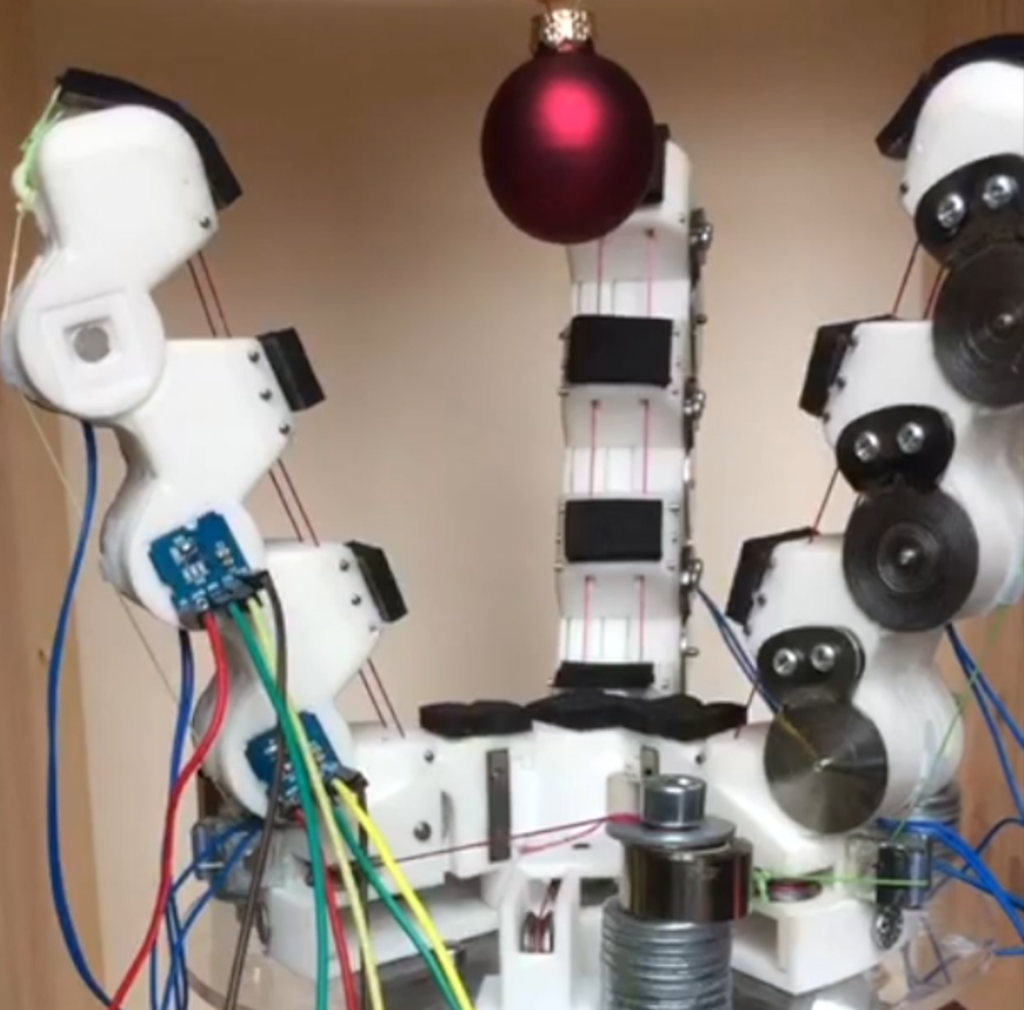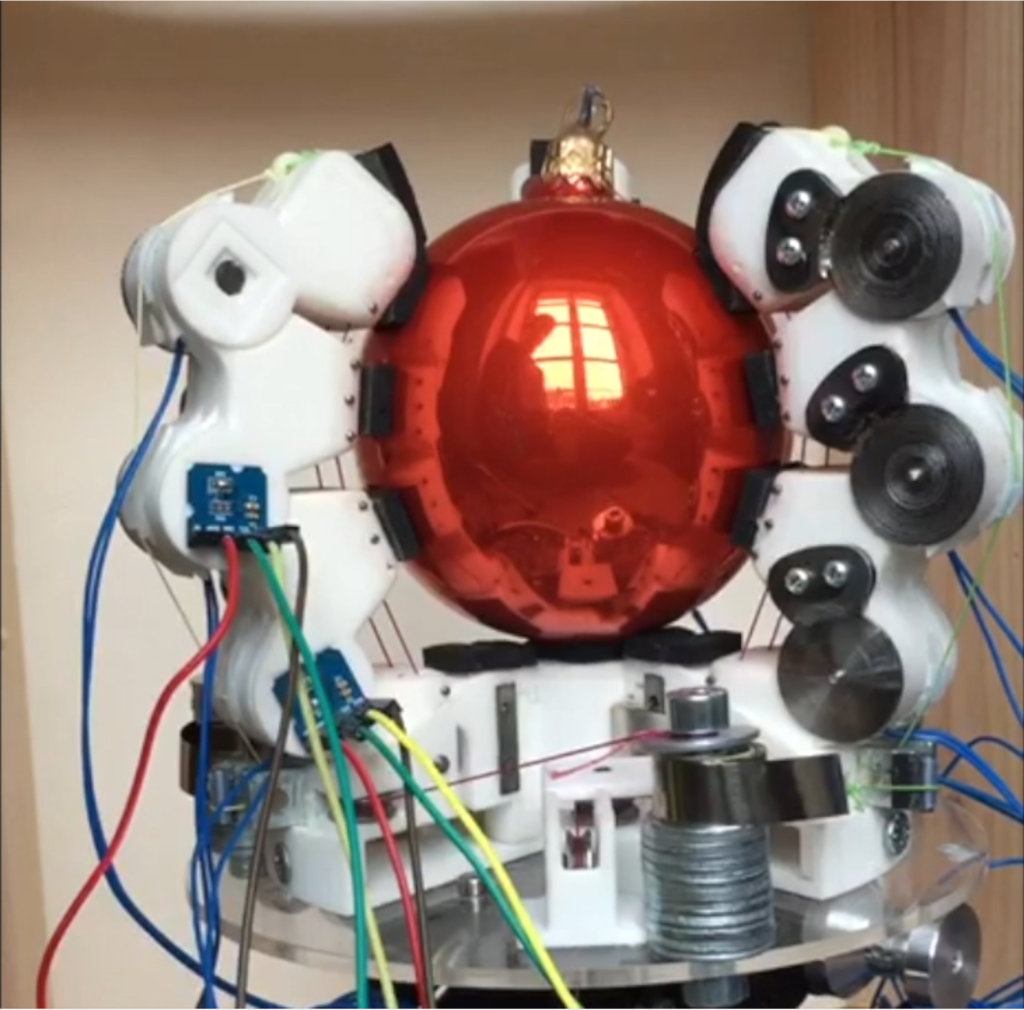 Concept design – technical requirements
State of the art.
High Payload Capacity = Large & heavy Actuators
Fully Actuated System with many DOF= High # Actuators (DOA)
Compactness + Light Weight
Roboy Project Requirements:
Tendon actuation
Actuation via electrical motors
3D printing and CAD-Modelling
Standard Components


Realization – finger design
Anatomical Purpose:
Grasping oriented functional design-maximization of the force of the hand
Strength to hold things up to 10 kg
An optimized range of movement (downscaling of the actual 20 DOF in the human hand ) for grasping
Different configurations of grasping (cylindrical, spherical, lateral) → realization of different ways of grasping
Mechatronic Functionality:
Maximization of the "outcome force of the hand" (a distinction between intrinsic hand forces and hand-wrist force), while minimizing the number of actuators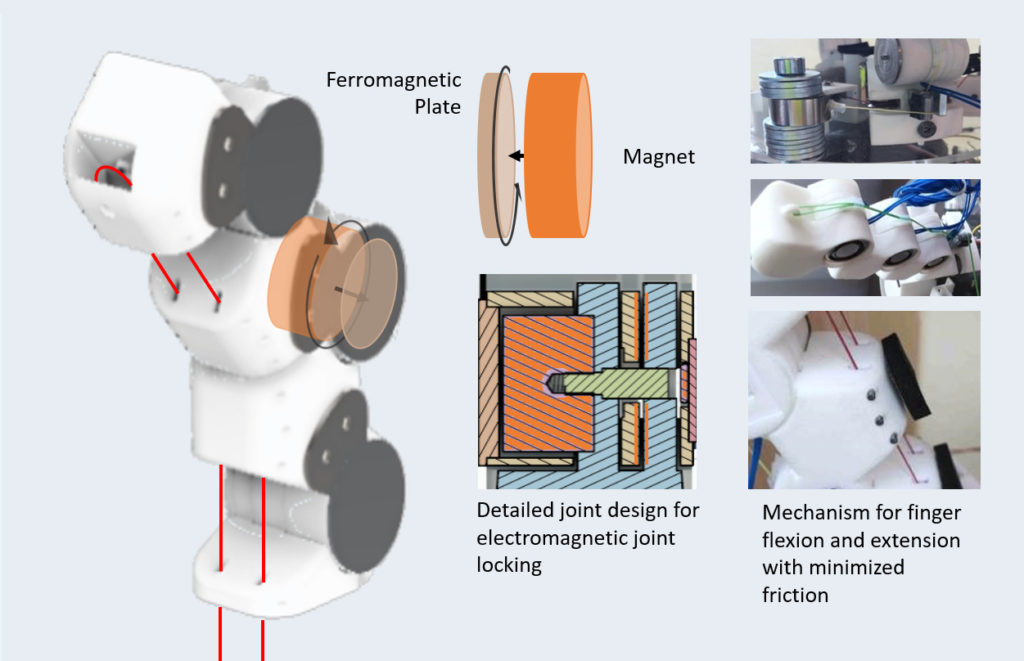 The Concept –
Electromagnetic Joint Locking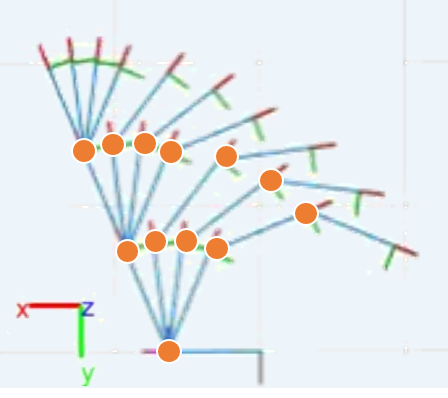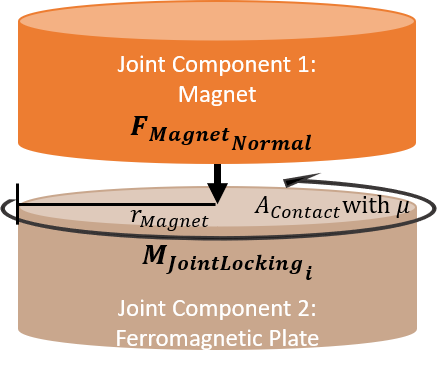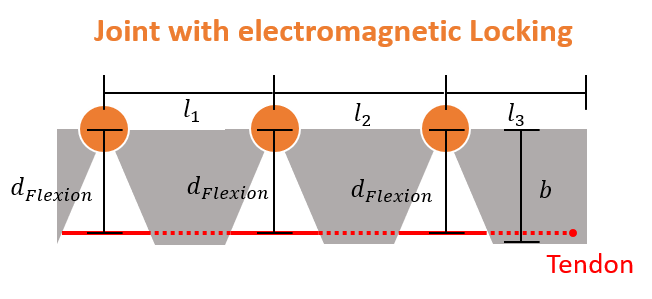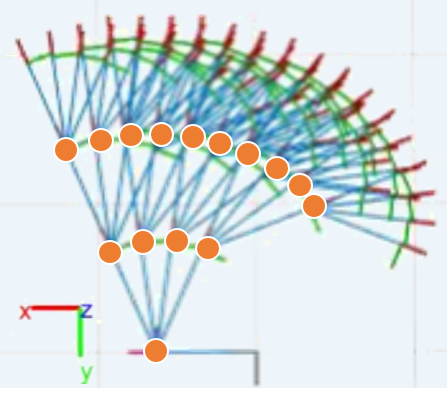 Testing phase
Hardware & Software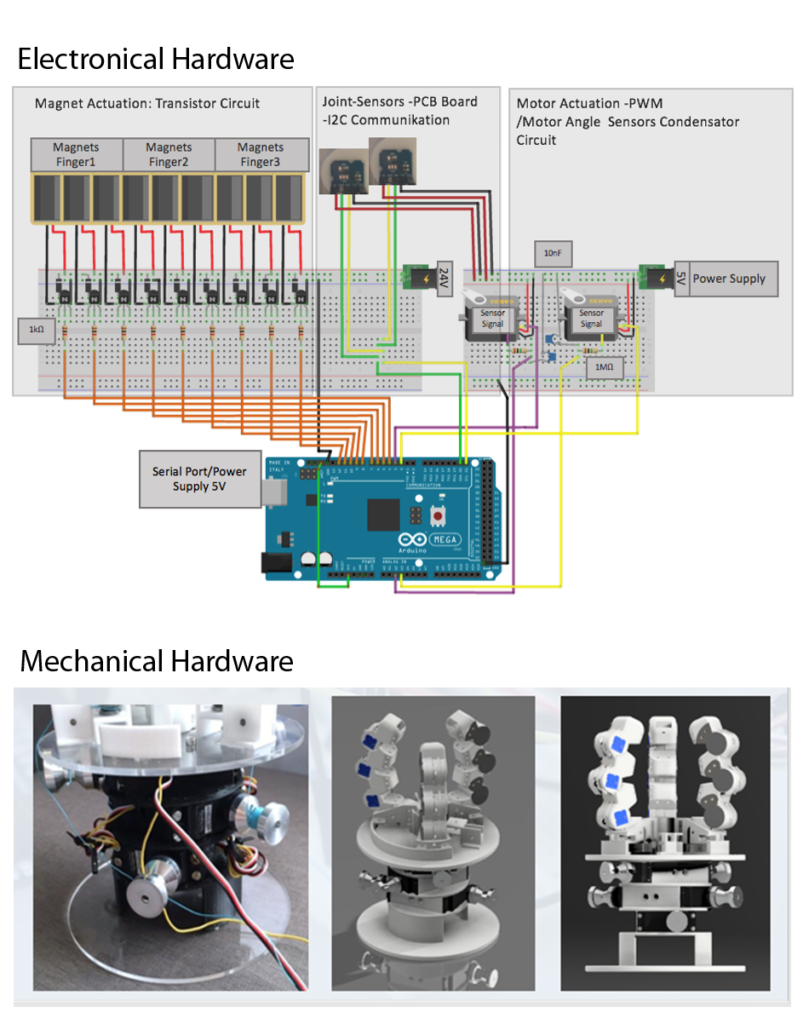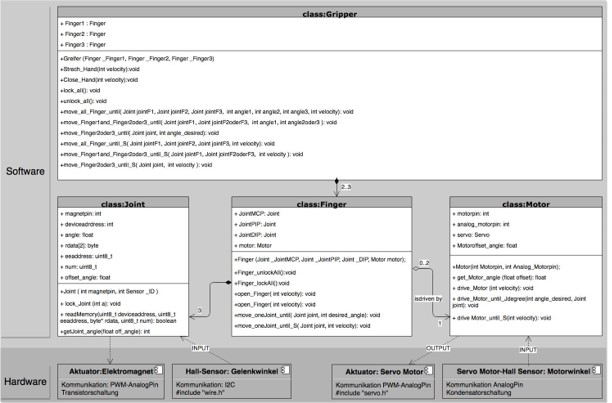 Embodiment Design
kinematics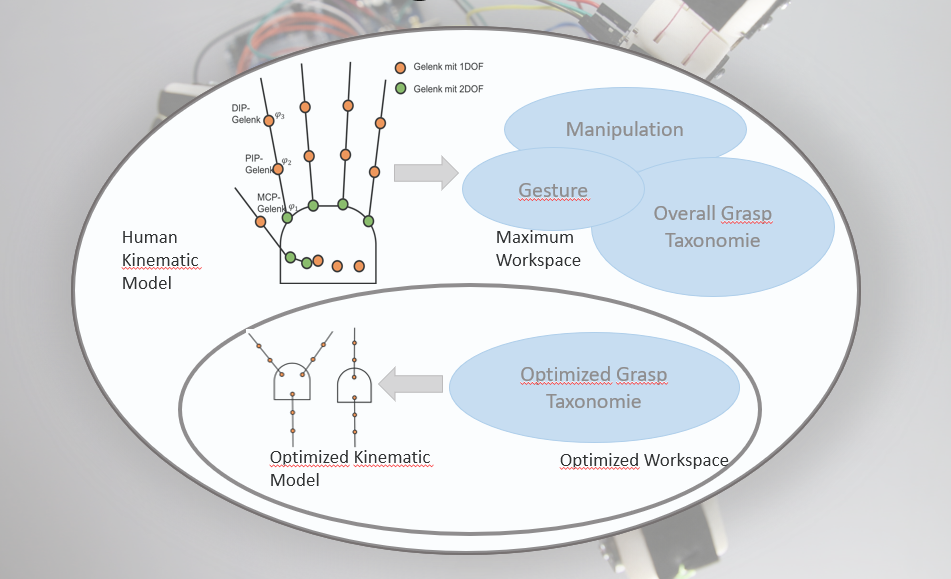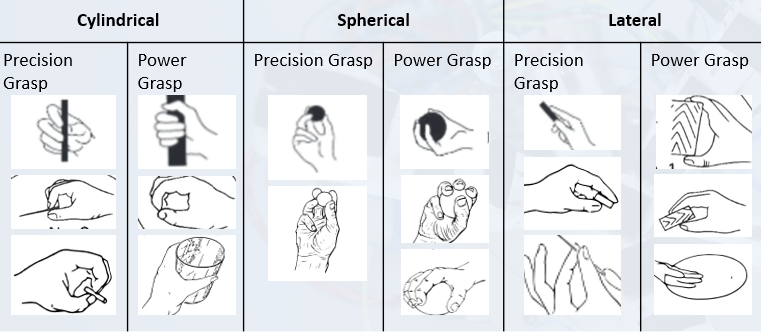 Differentiated Grasping Behavior for intermediate Forces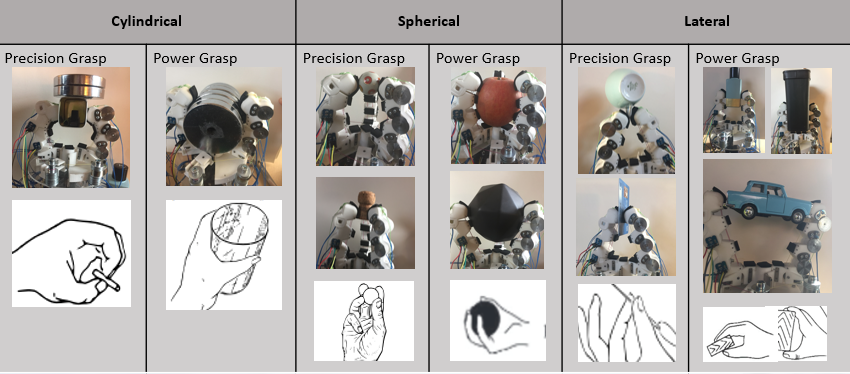 Test Results – Validation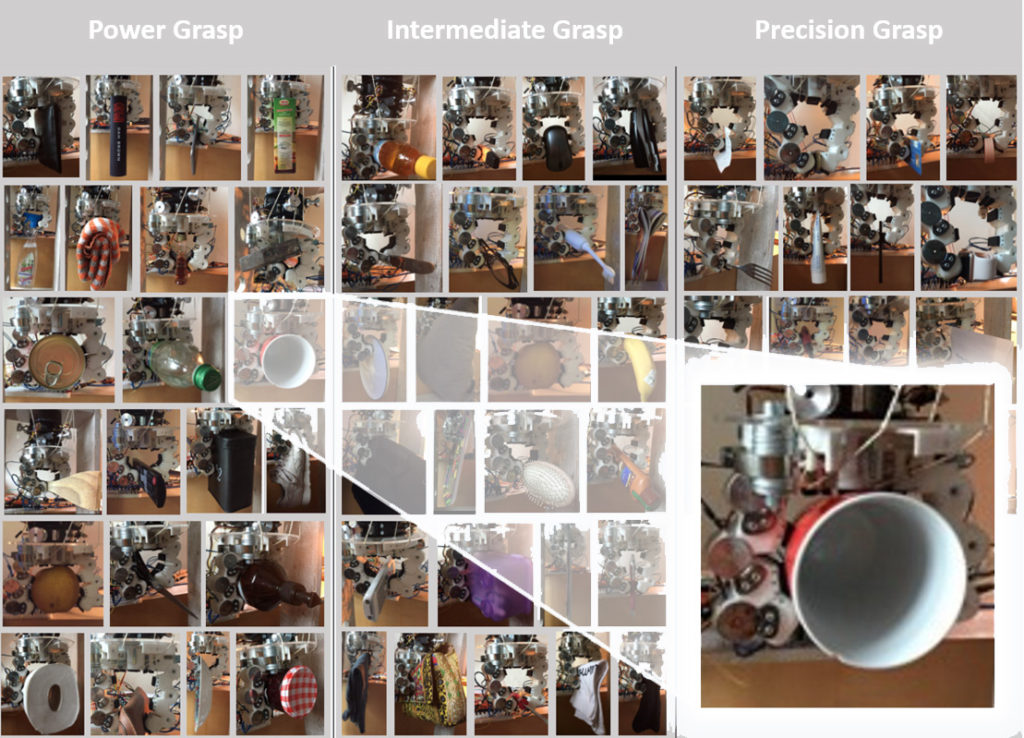 LINKS
cad files, documentations & presentations
More info
want to learn more?