Roboy x Infineon at a Glance
2018 – 2020
Great numbers
4 millions+ social media video views at CIIE*
4122+ hugs and counting**
1347+ selfies with your logo**
15'000+ interactions with Roboy at events***
1400+ Infineon employees loved Roboy****
10 Infineon technologies in Roboy from 3 divisions
1 visionary moonshot that truly makes your vision physical
* publicly accessible views on social networks
** as per hugs & selfie counting database, potential additional hugs
*** 19 event days, 800 interactions per day (lower bound, we managed 800 hugs in 1 day)
**** 40 each: electronica, octobertech, MWC, S+T, CIIE, 200 HPF, 1000 25y Dresden
Great tech
PSS:

XENSIV™ 60GHz – Radar Sensor
IM69D130

– MEMS Microphones

DPS368 – Pressure Sensor
BSZ100N06NS-DS – MOSFETs
PicoFlexx – TOF Camera

ATV:

TLE493D – 3D magnetic Sensor
TLI4970 – Current Sensor
TLE9879 – Motor Control

DSS:

OPTIGA™ Connect OC2321 – eSIM
SLS32AIA020X4 – OPTIGA™ Trust X
ANA AVATAR XPRIZE
Let's win the largest humanoid robot competition together
The competition
Create a system that teleports a human to a remote place by remote operating a robot

The best operator experience wins

The who-is-who in robotics competes

Price purse: 10'000'000 USD (1st: 5M$, 2nd: 3M$, 3rd: 1M$)

Competing teams: 77 left globally, only 2 German, only 1 Bavarian – Roboy

Roboy among top 20
Roboy's approach
The operator sees what the robot sees and hears what the robot hears. Because the head is being tracked, the operator feels embodied in the robot and forgets she's somewhere else.
The full system we're working on comprises a complex operator suit with force-feedback, haptic gloves, a VR headset and an omnidirectional threadmill. A first prototype will be working by 10/2020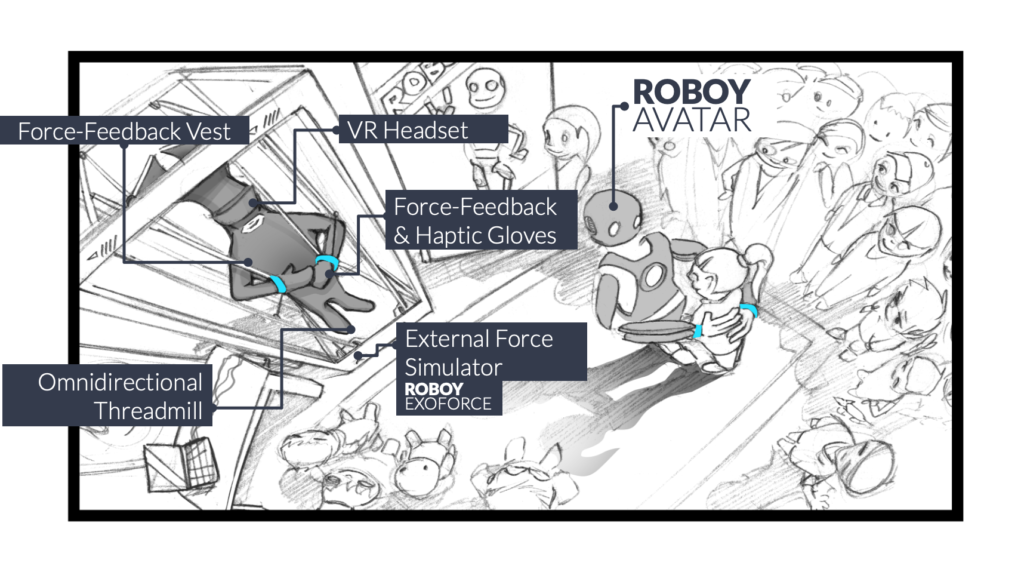 Roadmap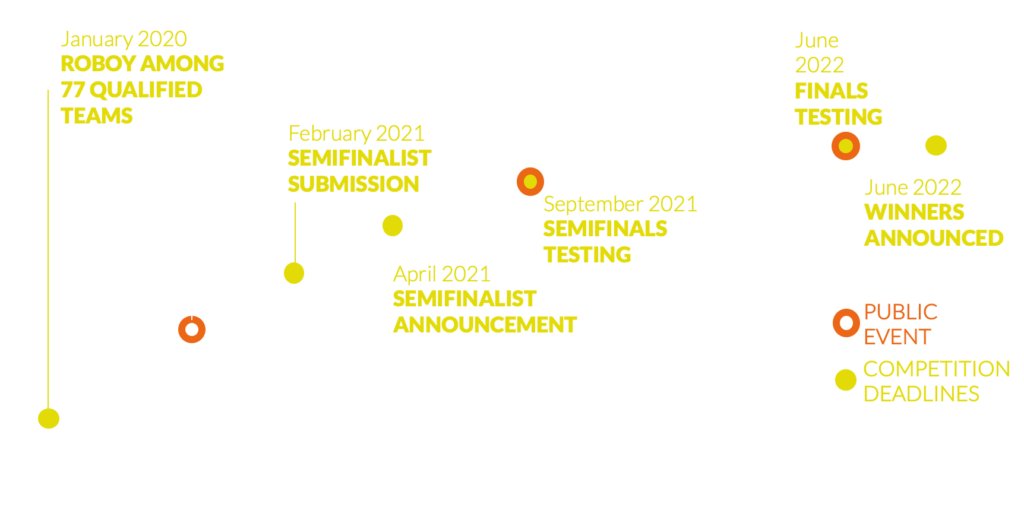 AND NOW THIS:
EXTRA HUMAN SENSING
Experience your Infineon Sensors unlike ever before – as if they were your own bodies' senses: As we are building a telepresence suit, we can feel beyond what our human sensorium can do but deliver it as naturally as if it were your own body and thus can make you feel with super human senses: For the unveiling, future fairs, the XPRIZE & beyond.
Your mission is our purpose:
easier, safer, greener
Teleoperated systems will change not only how we experience distance and bridge physical divides between places in a near-instantaneous manner. They will dramatically improve life in making it easier, safer, and greener. They will bring our loved ones closer through an intuitive, embodied joint presence with them over thousands of kilometres. Hazardous but life-saving occupations, such as search-and-rescue, outbreak control, and fire fighting will not require that a human being put her life at risk to save others. Finally, teleoperated systems will significantly enable meeting sustainability goals through reducing travel.
Your vision is our driver: telepresence is experiencing
the link
Two places, physically linked through a digital interface, transporting the presence of an operator from one place to the other. This not only lets you experience the link, but the driver of Roboy's telepresence solution and approach to win the ANA Avatar XPRIZE. We truly want the operator to see what the robot sees, hear what the robot hears and feel what the robot feels, to close the gap between being physical and virtual.
Roboy x Infineon IN THE FUTURE
2020+
Our value
Your Vision & Mission in one product: Roboy truly is the link between the real and digital world

Link between whats technologically possible today with what will be societally necessary tomorrow  – telepresence, health care humanoid robots, embodied experience, sustainable infrastructure
Enable not only the functioning of daily life but the imagination of a better, bolder future humanity
Roboy is a positive ambassador, imbued with Infineon technology

Better robots make better fairs

Electronica 2020, OctoberTech 2020, CIIE 2020, CES2021, MWC 2021
New Showcases:

Teleoperate the Robot
Automated Selfies
Operator Suite
See Sound
See New Colors
Feel Materials

Make Robots Make Sense

Unveil the Robot with us in a globally visible, transnational unveiling event – a first of its kind.

Demo Capabilities for New Showcases
New Parts in Roboy

Cypress Mesh Bluetooth Modules
Cypress USB-C connectors for motor boards
DPS368 Air Pressure Sensor
Real3 TOF Camera
Tailored solution: tell us what's important, we'll find an application.

Become main partner of Roboy Avatar XPRIZE

Largest global robotics competition with 10m$ price purse.
77 qualified team, just 2 German, one is Roboy
Global visibility, the best robotics team world-wide compete
What we need to win
Saying YES to Roboy and a strategic partnership
Continued support to work with your technology and embed it in Roboy
Help to find further sponsors to grow the project
2x 250'000€ for the next two years
TRACTION fROM CIIE
AND YOUR REACTION
MEMORIES
Final Message from the CEO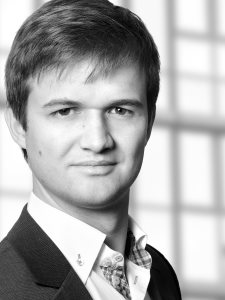 Dear Infineon,
You've definitely been our most beloved partner in the last 2 years. We've gone through amazing adventures together and we've created everlasting memories for you. Robots are the infrastructure of the future and Roboy is at the forefront. We now have the chance to shape the future together and win the most prestigious robotics price in the world – together!
Let's show the world, that COVID-19 is not just a crisis, but also an opportunity to move towards our joint visions!
Looking forward to grow our fruitful partnership and bring it to the next level.
Rafael, Roboy & the Team