ALPHA
TO
OMEGA
A ROBOT
NEEDS A BODY
vision
hardware-bug-fixes
Roboy still has multiple issues and bugs that need to be worked on. We will find them and we will fix them. We are the exterminators.
our goal
this semester we want…

Create a functional neck, so that Roboy is able to look at the person he is talking to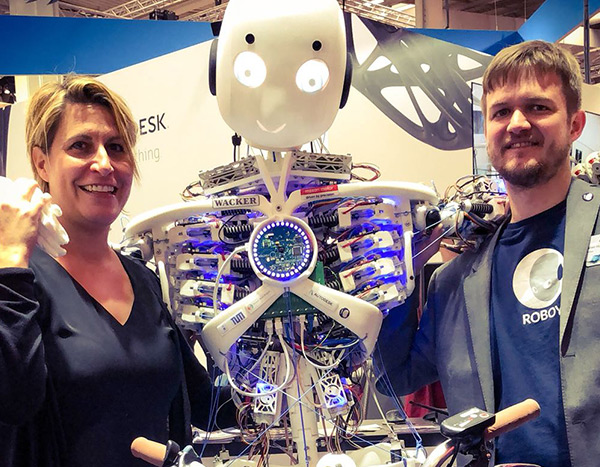 abstract
scalability in neural control

The test bench is purposed for stress testing the several motors and body parts already built into Roboy, as well as the motors and parts still being constructed.
For these tests, the bench is equipped with multiple sensors to closely measure and record the effects on the motor and connected parts, over the longer time.
The bench is placed inside a server rack, currently located in the Roboy room. This cabinet was chosen out of safety reasons, since it is planned to put up to 50kg of weight onto, for example, the arm of Roboy. If anything breaks or snaps it could break off dangerous projectiles.


Anatomical Purpose:
Grasping oriented functional design-maximization of the force of the hand
Strength to hold things up to 10 kg
An optimized range of movement (downscaling of the actual 20 DOF in the human hand ) for grasping
Different configurations of grasping (cylindrical, spherical, lateral) → realization of different ways of grasping
Mechatronic Functionality:
Maximization of the "outcome force of the hand" (a distinction between intrinsic hand forces and hand-wrist force), while minimizing the number of actuators

RESULTS
roboy can now…

LIFT UP HEAVY THINGS
with his new finger prototype
the team
the amazing people who work here
TEAM MEMBERS SS2018
Jürgen Lippl (Team Lead)
Michael Zintl (Agile Coach)
Daniel Suckfüll
Julius Imbery
Katharina Hermann
Seoung-Hyeon Ham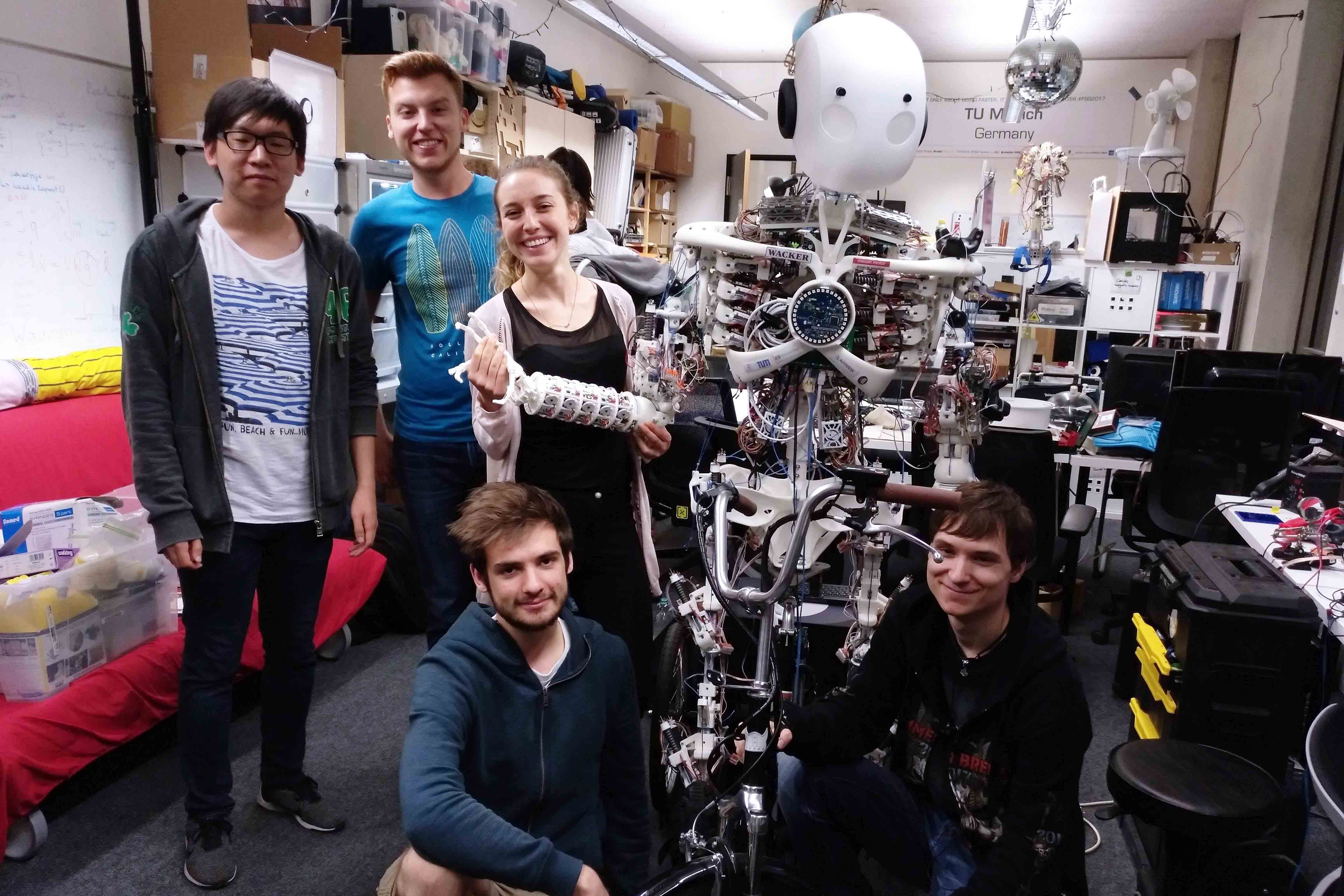 LINKS
cad files, documentations & presentations